Polyamide (PA) 6, 66, of natural, white and black (dyed Master Batch) color extrusion grade pellets. Polyamide (PA) 610, 612, 11, 12 of natural, and black color extrusion grade pellets. The material suits for injection molding and compounding and can be glass or mineral filled upon your request.
POLYAMIDE 6 has good chemical resistance properties. Perfect for injection molding applications. It is very tough, having good impact properties which can be increased even at low temperatures by adding impact strength modifiers. Can be filled with glass fiber for high stiffness and rigidity.
PA6 BASED COMPOUNDS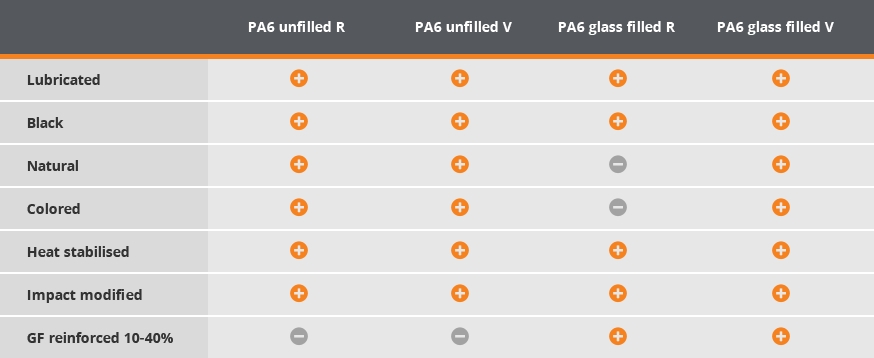 POLYAMIDE 66 is the polyamide with very good stiffness, abrasion, heat resistance and hardness properties. Galss fiber filled grades are widely used in the automotive industry due to perfect phisical mechanical properties as well as resistance against solvents and hot water.
PA66 BASED COMPOUNDS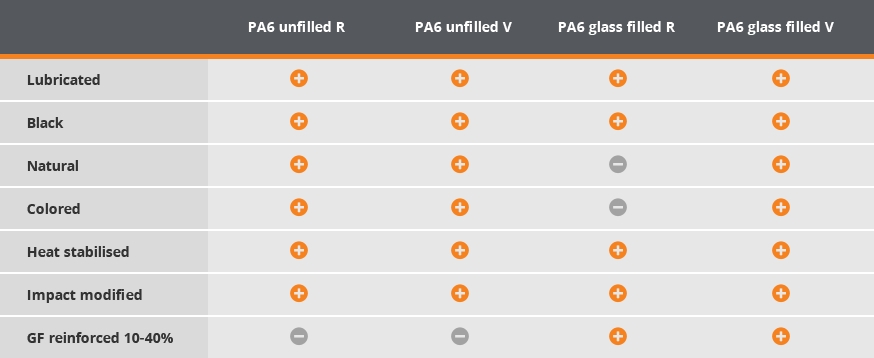 POLYAMIDE 66/6 blends combine the best properties of both PA6 and PA66 polyamides and stand out for an perfect flowability and larger processing window. Can be filled with glass fiber for better phisical mechanical properties
PA66/6 BASED COMPOUNDS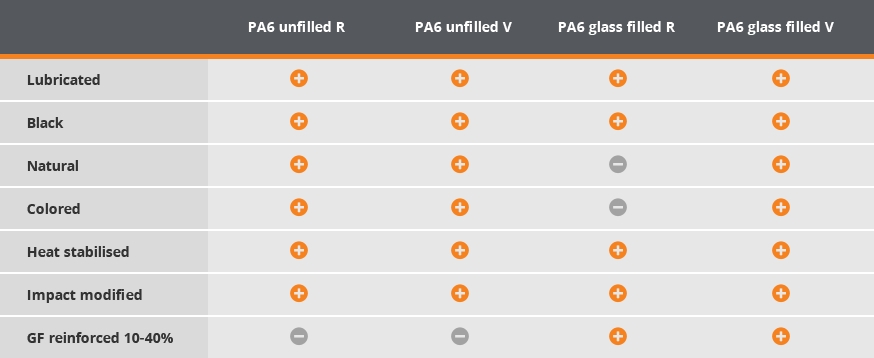 POLYAMIDE SPECIAL compounds and blends developed for ideal combination between less demanding properties and commercial side of product use.
PA6, PA66, PA66/6, PA6.10 BASED SPECIAL COMPOUNDS